RACKS AND CABLE MANAGEMENET
Racks and Cable Management
In the world of modern technology, efficient cable management and reliable racks are the backbone of seamless connectivity. At Metro Sales Solutions, we offer a wide range of innovative products designed to optimize your network infrastructure and enhance your cable organization.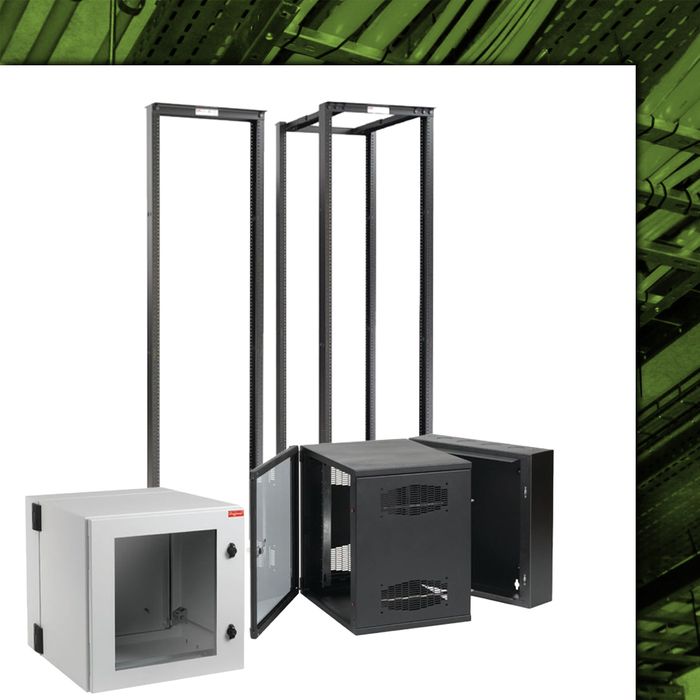 Cable Routing & Organization
OPEN FRAME RACKS: Discover the perfect solution for your networking needs with nVent/Hoffman Open Frame Racks. These versatile racks offer a wide range of configurations to meet your specific requirements. Whether you're streamlining basic cabling or optimizing your network infrastructure, our two-post rack design sets the industry standard for reliability and efficiency.
WALL-MOUNT CABINETS: Protect your valuable electronics and networking equipment with nVent/Hoffman Wall-Mount Cabinets. These compact yet robust cabinets are meticulously designed to secure your network wiring, hubs, concentrators, and patch panels. Maximize your space without compromising on safety and accessibility.
LADDER RACK: Streamline your cable management with the Ladder Rack System by nVent/Hoffman. This innovative modular pathway efficiently routes cables through previously unused spaces on the floor, wall, or ceiling. Enhance your network infrastructure while optimizing your available workspace.
NETRUNNER VERTICAL CABLE MANAGEMENT RACK SYSTEM: The Netrunner Molded Vertical Cable Manager by Panduit is a groundbreaking solution designed to manage, protect, and organize your cables with unmatched cost-effectiveness. This exciting addition mounts seamlessly into your network infrastructure, ensuring impeccable cable management and enhanced organization for your data center or workspace.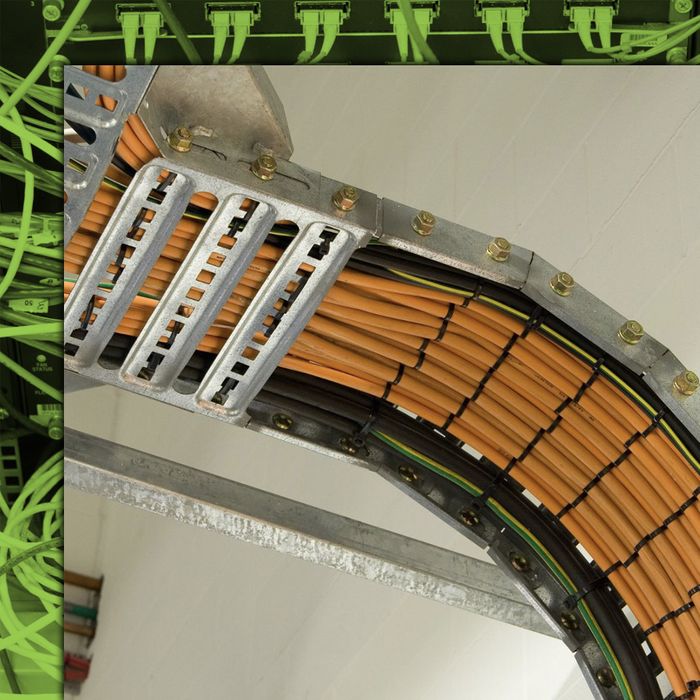 Solving Common Challenges
Eliminating Cable Clutter: Tangled cables can lead to inefficiencies, maintenance challenges, and even safety hazards. Our cable management solutions ensure that every cable is neatly organized, minimizing the risk of damage and simplifying troubleshooting.

Maximizing Space: In property management, data centers, and healthcare facilities, space is often at a premium. Our rack and cable management products are designed with space efficiency in mind, allowing you to make the most of your available square footage.

Ensuring Reliability: Unplanned downtime can be costly and disruptive. Our solutions are engineered to enhance the reliability of your network by protecting cables and equipment from damage and environmental factors.
Call For Pricing
Whether you're in property management, operate a data center, or oversee a healthcare facility, our racks and cable management solutions are designed to meet your unique needs. Let Metro Sales Solutions be your partner in optimizing your network infrastructure and enhancing your connectivity.