At Metro Sales Solutions, we know your data center is the heart of your business operations, and we are committed to providing you with the tools and expertise needed to ensure its efficiency, security, and reliability. Our expertise in data center infrastructure and network performance management software allows us to offer solutions designed to optimize your data center environment.
At Metro Sales Solutions, we are proud to partner with Panduit and offer their exceptional products.
EXFO End Face Inspection Scope
Hoffman RackChiller RDHX Solution
Panduit PanMPO trunks and patch cords
Panduit Signature Core Fiber Optic Solution
Panduit FiberRunner Solution
Panduit QuickNet Solution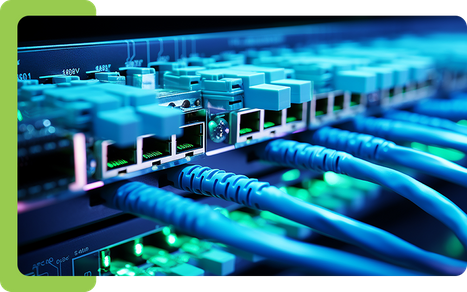 The Backbone of IT Operations
Data centers are the nerve center of any organization's IT operations. To function effectively, they require impeccable data center design and infrastructure. Our server racks and rack cabinets provide the solid foundation needed to house your critical equipment securely. Additionally, our power distribution solutions ensure a consistent and reliable supply of electricity, minimizing the risk of downtime and ensuring uninterrupted performance.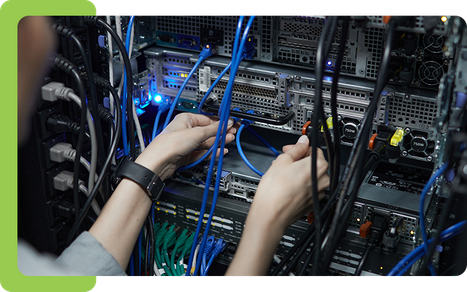 What Are Data Center Solutions?
Data center solutions encompass a range of technologies and services designed to address the challenges of modern data centers. From optimizing data center network performance management to providing cooling solutions and ensuring data center security, these solutions are tailored to meet the evolving needs of data center infrastructure.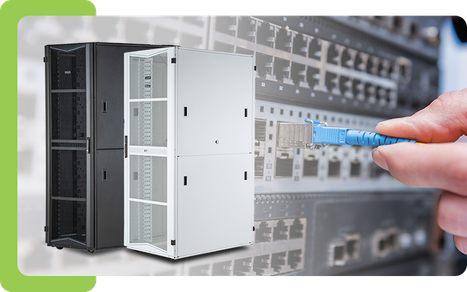 Managing, Protecting, Showcasing
One of our flagship products is the NET-ACCESS™ Server Cabinet System which is an innovative solution designed to complement the existing NET-ACCESS™ Switch Cabinet. Setting a new standard for excellence in data center layout and functionality, the system goes beyond management and protection of your cabling infrastructure to also showcase your data center's inner workings, underscoring our commitment to both form and function.
Enhance Your Data Center Infrastructure
Metro Sales Solutions is your trusted partner in data center solutions. Our mission is to elevate your network infrastructure to new heights, ensuring that your data center remains a pinnacle of efficiency, security, and reliability in the digital age. Join us in enhancing the potential of your data center today.