Specified Technologies Inc.
Specified Technologies Inc. (STI) has been at the forefront of creating solutions that effectively halt the spread of fire, smoke, and hot gas for over 30 years. At Metro Sales Solutions, our partnership with STI allows us to offer fire-stopping solutions that are essential for ensuring safety and compliance in a wide range of applications.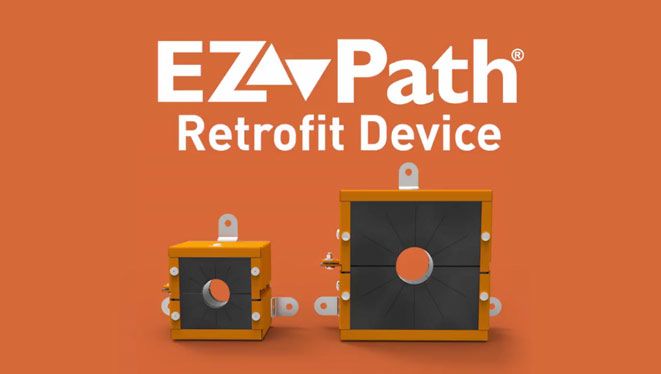 EZ-PATH RETROFIT DEVICE.
The EZ-Path® Retrofit Device is ingeniously designed to reinstate the ratings for overfilled cable sleeve penetrations, ensuring compliance and safety.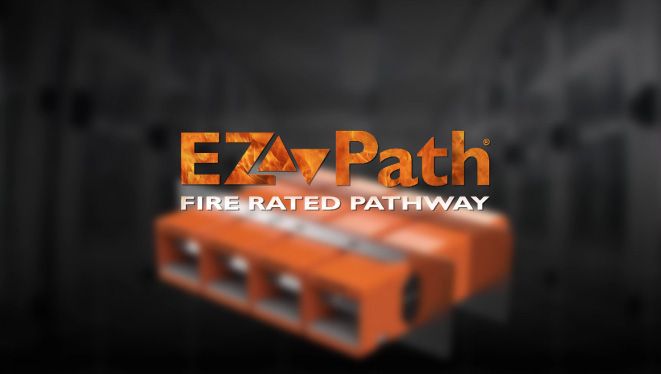 EZ-PATH® FIRE RATED CABLING SOLUTIONS 9
The EZ–Path® Fire Rated Smoke and Acoustical Pathways is an effortless and maintenance-free cable pathway solution crafted for non-Fire–Rated Walls and Floors.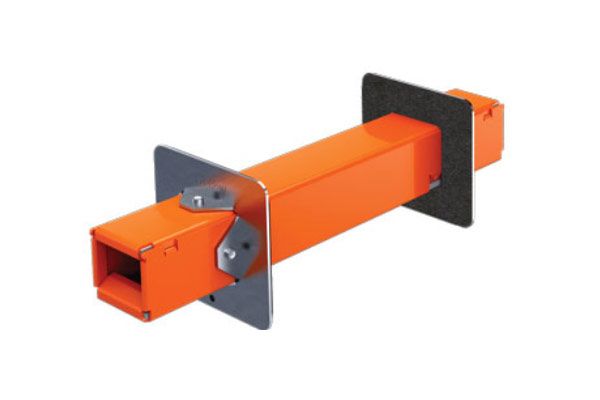 EZ-PATH SERIES 22
Designed with precision for new or existing cable installations exclusively through walls, Series 22 accommodates thicknesses up to nine inches (22.9 cm).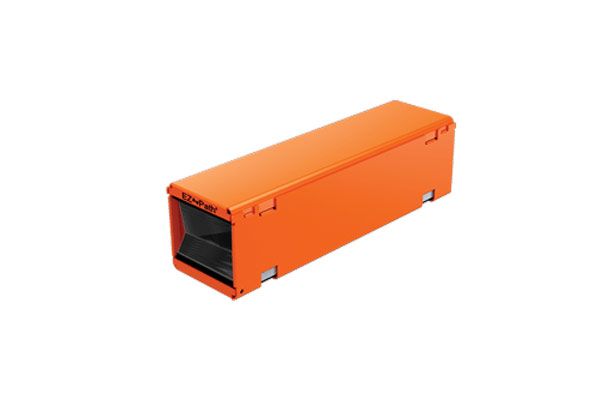 EZ-PATH SERIES 33
Series 33 is your ideal solution for cable installations in new or existing structures, whether it's through walls or floors, with a thickness of up to nine inches (22.9 cm).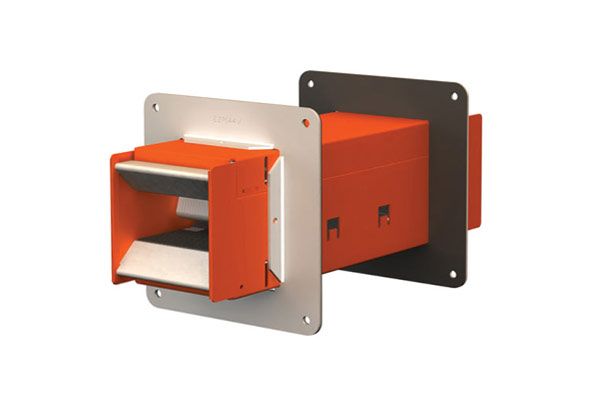 EZ-PATH SERIES 44
Engineered for robust cable installations in both new and existing structures, Series 44 effortlessly accommodates walls or floors with thicknesses of up to 10 inches (25 cm).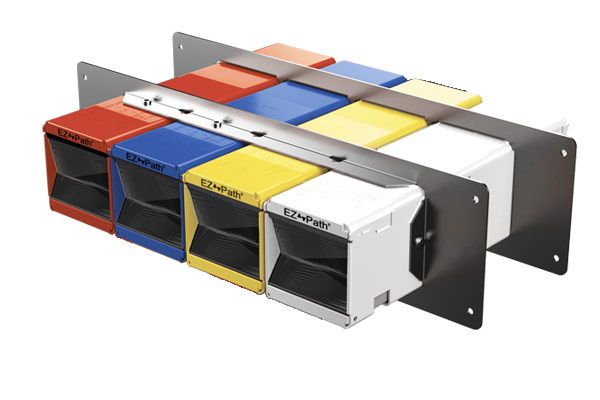 EZ-PATH COLOR-CODED SERIES 33 PATHWAYS
EZ-PATH Color-Coded Series 33 Pathways' color-coded pathways simplify your cable organization needs, transforming them from a problem into a seamless solution.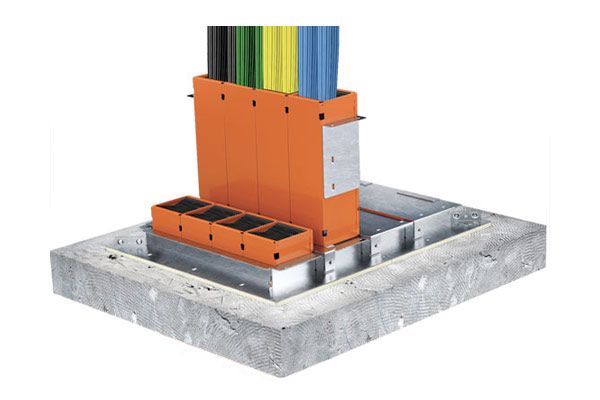 SERIES 44 MODULAR GRID SYSTEM:
Experience the EZ-Path® solution for high-volume cable penetrations through floors with our Series 44 Modular Grid System. It offers a bolt-in solution for riser applications, streamlining cable management.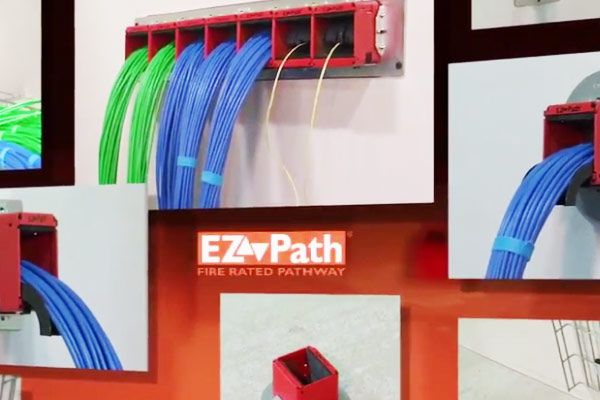 EZ-PATH FIRE RATED PATHWAY VIDEO
Save time and money with the only truly automatic firestop system! Traditional fire-stopping methods can be costly and time-consuming, but not anymore.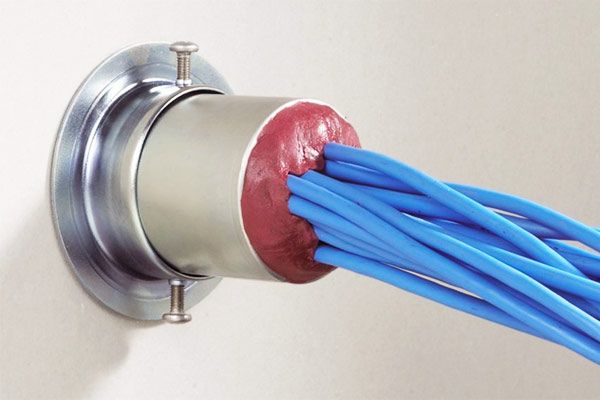 READY SLEEVE KITS
Experience time and money savings with the complete cable sleeve firestop solution in a bag. Installing a cable sleeve has never been easier or more convenient.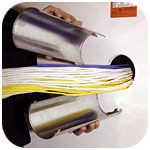 SPLIT SLEEVE KITS
Revamp and Repair Existing Cable Installations with Split Sleeve Kits. Say goodbye to cumbersome tools and embrace efficient cable openings.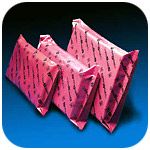 FIRESTOP PILLOWS
Discover the Easiest, Most Versatile Firestop Solution Available. If you seek ease of installation, versatility, and easy retrofit, look no further.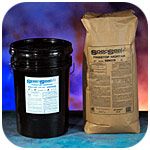 FIRESTOP MORTAR
Choose SpecSeal® Firestop Mortar for an economical, lightweight, portland cement-based firestop product. This passive (non-intumescent) material combines heat resistance with cost-effectiveness.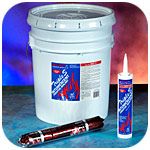 LATEX INTUMESCENT SEALANT
Opt for the Original and Still The Best Multi-Purpose Firestopping Solution with Latex Intumescent Sealant. When it comes to choosing the right fire-stopping sealant, the choice is clear.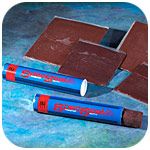 INTUMESCENT PUTTY
Prepare for the Future with SSP Putty! It's the go-to solution for cable changes, offering ease of installation and unmatched versatility.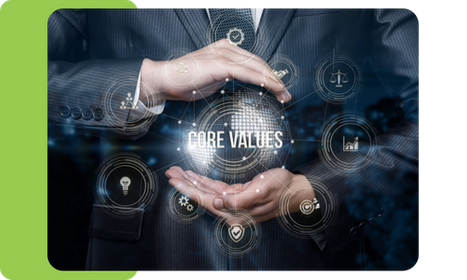 STI Core Values
Recognizing the significance of firestopping in safeguarding lives and property.

Prioritizing our customers' success and ensuring their experience with us is valuable and enjoyable.

Offering comprehensive knowledge and exceptional technical support.

Fostering a culture of integrity, caring, respect, flexibility, teamwork, and fun.

Developing high-quality, innovative, and environmentally responsible products.

Investing in the personal and professional development of our employees.

Achieving financial sustainability and environmental responsibility in our operations.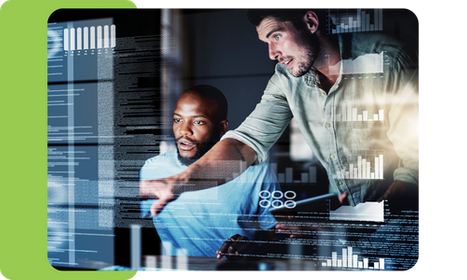 About STI
STI's mission is clear and unwavering: to provide innovative and cost-effective firestop solutions. Understanding the critical role that firestopping plays in life safety, they are committed to delivering products and systems that make a difference.
Stay Protected with Metro Sales Solutions
At Metro Sales Solutions, we are thrilled to partner with STI to bring these exceptional fire protection systems to you. Contact our experts today to explore STI's range of innovative solutions and discover how we can elevate your fire protection measures. Your safety and peace of mind are our top priorities.