Panduit is a name synonymous with excellence in the field of connectivity solutions. With a history of innovation spanning decades, Panduit has consistently pushed the boundaries of what's possible in network infrastructure. Their commitment to delivering high-quality products and solutions is unwavering.

UPI-BASED INFRASTRUCTURE SOLUTIONS
Panduit's journey began in 1955, fueled by a relentless commitment to innovation. Over the years, Panduit has pioneered thousands of problem-solving products, positioning itself as a beacon of innovation in the electrical and network infrastructure solutions industry. Their legacy is defined by their dedication to solving the challenges faced by today's businesses.
At Metro Sales Solutions, we are proud to partner with Panduit and offer their exceptional products.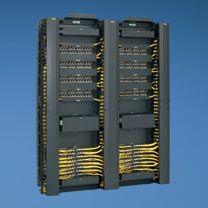 NETRUNNER VERTICAL CABLE MANAGEMENT RACK SYSTEM
Experience the future of cable management with Panduit's NETRUNNER Molded Vertical Cable Manager. This innovative solution offers a cost-effective and efficient way to manage, protect, and organize cables. Designed for easy installation, this exciting new product transforms your cable infrastructure, ensuring optimal organization and protection.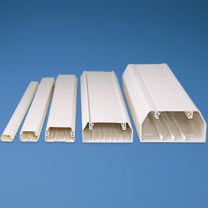 SURFACE RACEWAY
Panduit's Surface Raceway products provide unparalleled flexibility for routing, protecting, and concealing high-performance copper, voice, video, fiber-optic, and electrical wiring within any environment. With a focus on versatility and ease of use, these solutions empower you to create a clean and organized cable routing system.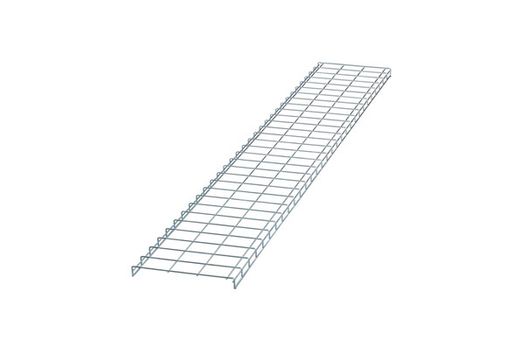 WYR-GRID™
The Wyr-Grid™ Overhead Cable Tray Routing System by Panduit is your answer to efficiently routing and managing copper data cables and fiber optic cables. This system is meticulously designed to ensure the seamless organization and protection of your critical cabling infrastructure.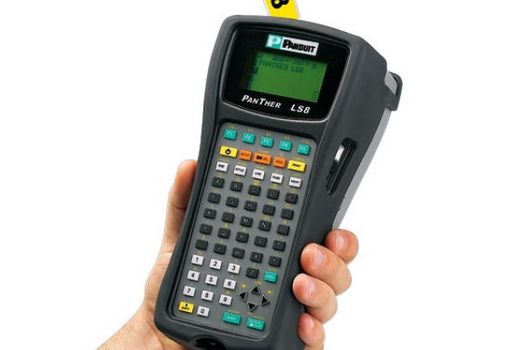 PANTHER LS8 HAND-HELD THERMAL TRANSFER PRINTER
Streamline your labeling processes with the Panther LS8 Hand-Held Thermal Transfer Printer from Panduit. Say goodbye to label waste and labor-intensive trimming. This printer offers cut-to-length functionality, providing tear-apart strips of labels and significantly improving labeling efficiency.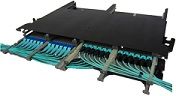 HD FLEX FIBER CABLING SYSTEM
Panduit's HD Flex Fiber Cabling System reimagines the traditional high-density fiber enclosure. This revolutionary system minimizes service disruptions while maximizing accessibility, serviceability, and flexibility. Installing cassettes has never been easier, ensuring that your high-density fiber infrastructure remains agile and adaptable.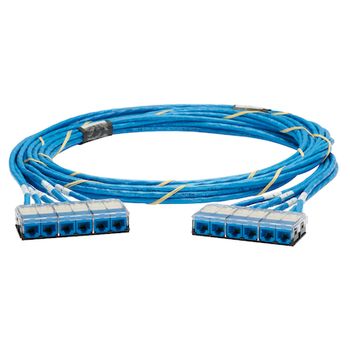 QUICKNET™ PRE-TERMINATED CABLE ASSEMBLIES
As an integral part of the complete QuickNet™ Solution, the Panduit QuickNet™ Copper Cabling System offers a custom pre-terminated cabling solution. Engineered for reliability and convenience, this system ensures seamless connectivity and is designed to meet your specific networking requirements.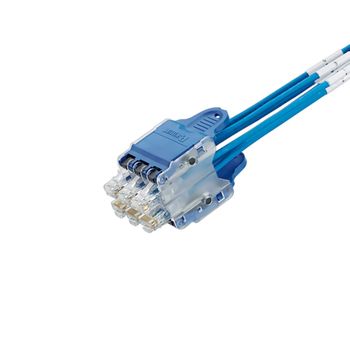 QUICKNET® PLUG PACK 6 CABLE ASSEMBLY
Panduit's QuickNet® Plug Pack 6 Cable Assembly is a versatile solution made with Category 6, CM blue cable. Featuring a 6-pack blue plug pack on one end, this cable assembly is designed to deliver consistent and dependable network performance.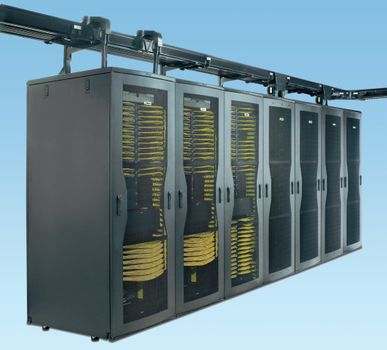 NET-ACCESS™ CABINET SYSTEM
The NET-ACCESS™ Server Cabinet System from Panduit complements the existing NET-ACCESS™ Switch Cabinet, setting the standard for excellence in cable management, protection, and showcasing. Engineered with precision, this system ensures that your critical cabling infrastructure remains organized and secure.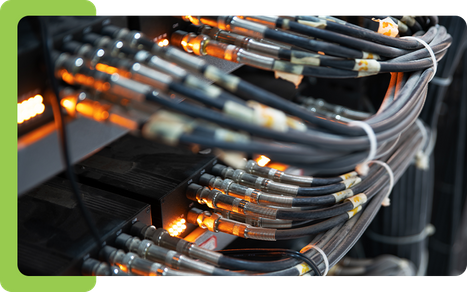 Your Network Partner
Metro Sales Solutions takes pride in our role as a manufacturer's representative, connecting businesses with industry-leading innovators like Panduit. As your trusted liaison, we bridge the gap between manufacturers and end-users, ensuring you have access to cutting-edge solutions that elevate your network infrastructure.
Benefits of Choosing Panduit Products

Innovative Solutions
Panduit's innovative products, such as the NETRUNNER Vertical Cable Management Rack System and the HD Flex Fiber Cabling System, redefine network infrastructure management. They provide cost-effective and flexible solutions to meet your needs.

Versatility
Surface Raceway, Wyr-Grid™, and the QuickNet™ Copper Cabling System offer maximum flexibility for routing and protecting various types of cables, including copper, fiber-optic, and electrical wiring.

Efficiency
Panduit's solutions are designed with efficiency in mind. The Panther LS8 Hand-Held Thermal Transfer Printer, for instance, streamlines label printing with cut-to-length functionality and partial cut features.

Reliability
With Panduit products, you can rely on the highest standards of reliability. The NET-ACCESS™ Cabinet System is engineered to manage, protect, and showcase cabling with uncompromising reliability.
Get Started
Contact our team today to discuss your project requirements, explore Panduit's innovative solutions, and discover how our customized products and services can elevate your network infrastructure.