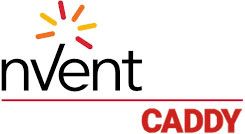 QUALITY FIXING, FASTENING, AND HANGING PRODUCTS
Since 1956, contractors, architects, engineers, and distributors have trusted nVent CADDY for quality fixing, fastening, and hanging products. nVent CADDY is there for customers through every step of the job, from design to installation to inspection.
In February 2020, nVent CADDY welcomed WBT into its family of innovative solutions. WBT, based in Centralia, Illinois, specializes in manufacturing wire basket trays and a range of accessories. Notably, their wire basket tray offering is known for its exceptional performance and versatility.
The WBT Performance Cable Tray is a standout product within this portfolio. It provides a high-strength, factory pre-formed wire basket tray system that meets TIA-607 compliance standards. With self-grounding splices and a wide array of mounting and dressing options, this cable tray system is engineered to excel in various scenarios, ensuring robust cable pathway management.
Moreover, it's essential to highlight that WBT's wire basket tray solutions seamlessly complement nVent CADDY's existing range of fixing and fastening products. Together, they create a comprehensive solution for DNS (Data, Network, and Signal) applications. This combination empowers businesses to achieve efficient and reliable cable pathway management, addressing the evolving needs of modern data and network infrastructure.
For more information visit nVent CADDY online.